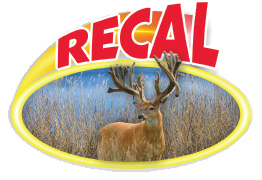 Testimonial from Leroy Troester
We milk about 1000 cows near Mifflinburg, PA. As many of us know 2018 corn silage wasn't very good feed. I started reading the advertising from RECAL Microbials and thought "what the heck" and called about it. I talked to Jamie Troxel about the RECAL and he wanted to come to my farm and see with his own eyes what was going on before he would even sell me any of the product because, like he said," every farm is different". So, I thought why not, what's it going to hurt? Plus, I liked the idea that he was willing to come out instead of working over the phone.
We were not having any major issues but we were seeing very inconsistent manure and weren't seeing cows coming into heat. Jamie came to the farm, asked me some questions about how the cows were doing, looked at my ration and silage, and walked the cows. Right away he picked out the inconsistent manure and noticed that we had a lot of fiber passing through. Jamie then pulled silage samples and checked the dry matters right then with Koster testers he carries in his truck. He told me he was sure that I was dealing with a mycotoxin issue even though I was already feeding a name brand binder, yeast and bentonite.
Jamie began telling me about the differences in the three RECAL probiotic products and recommended the RECAL PLUS. He told me that I could pull out my toxin binder, yeast and bentonite. He also offered me a thirty-day trial. If I wanted to try the product, he would give me the product for thirty days, tell me what to watch for and after the thirty days if I wasn't happy with the RECAL I paid absolutely nothing. But if I did like the product then I paid for the product used in the trial and we kept doing business together. With the way I am set up the only way he would do this trial was if we put some groups on the RECAL and not other groups, so we had a controlled trial. This way I could really see the difference. Since offers like this don't come around every day I thought why not, plus I liked the way Jamie wanted to prove the product and expressed that much confidence that it would work.
So that's what we did. I started feeding the RECAL PLUS to two groups of milk cows, the pre fresh cows and fresh cows. I had also been feeding another probiotic to my pre fresh and fresh cows but switched them to the RECAL. I started feeding the probiotic that I had been using to the other two groups to make the trial even better. Jamie also pulled a TMR sample and sent it to Cumberland Valley Analytical for a toxin test and it came back at 3.5 ppm vomitoxin.
There was NO comparison, after about three days the groups that were on the RECAL showed more consistency in the manure and stronger heats. We saw no change in the groups that were not on RECAL. My Cargill nutritionist even came in and performed manure screenings for the controlled groups and was very impressed with the difference in fiber digestion. I then put the whole herd on RECAL PLUS and pulled out the toxin binder, yeast and bentonite I was feeding. We didn't see much difference in milk production but our %BF went from about 3.65% to about 4%. We have also started feeding the RECAL Calf Powder to all of our calves and my wife who takes care of the calves has been very happy with it as well.
Over the summer we have held about 80# milk with 3.75% BF on 50# DMI which is an FCM efficiency of 1.67. Not too bad for dry corn silage combined with a hot summer and a lower than normal percent forage diet than I would like because we had to stretch the corn silage. Reproduction has held pretty good with the summer heat. I can't wait to see how the cows perform with 2019 corn silage and feeding the RECAL PLUS.
I have been very happy with the RECAL probiotics and would highly recommend it to all dairymen. It's not an expense when you see a return on your investment.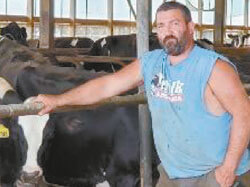 Back to Home page